Services Offered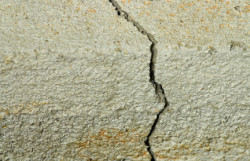 For quality basement waterproofing, foundation repair, drainage installation, and masonry repair services in Albany, turn to the experienced and knowledgeable professionals at United Specialists Inc. What sets us apart from our competitors? We always put quality workmanship first, and we pair our top-notch results with some of the lowest prices in the region. Whether you call us for crawl space waterproofing or a sump pump install, you can expect expert craftsmanship from contractors who are committed to your satisfaction. Contact us today for more information, and to get a free cost estimate!
The comprehensive roster of services offered by United Specialists includes:
Basement waterproofing
Crawl space waterproofing
Foundation waterproofing
Foundation repair
Drainage system installs
Sump pump installs
Masonry restoration
And more!
We truly understand the dangers of foundation instability and water damage to your home. We'll work hard to provide the services you need to feel secure and stay healthy and safe in your building. Whether you need crawl space encapsulation to avoid groundwater seepage, foundation repairs to keep cracks from worsening, or help pumping water out after a basement flooding incident, United Specialists has you covered.
Bonded & Insured Basement Waterproofing Contractors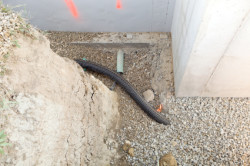 United Specialists is proud to be fully bonded and insured for all of the services we offer, from foundation waterproofing to masonry restoration. We're also affiliated with the Bethlehem Chamber of Commerce. We have the knowledge and qualifications it takes to do great work on your home. You can feel completely at ease putting your foundation repairs or crawl space encapsulation into our capable hands.
40 Years in House Foundation Repair
When it comes to waterproofing a basement or installing a sump pump, experience matters—and United Specialists has experience in spades. We've been on the job since 1973, which makes us one of Albany's most experienced waterproofing and masonry companies. We'll be able to quickly and accurately assess your needs and determine the root cause of your moisture or foundation problems. We'll also be able to call on our experience to recommend the right materials and products to give you effective and long-lasting results.
Comprehensive Warranty Packages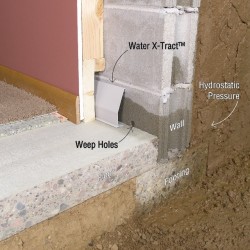 At United Specialists, we stand behind the work we do. When you call us in to waterproof a basement or install a drainage system, we'll guarantee our work for a full 10 years. In the case of basement sump pump installation, we offer a three-year warranty on the pump's performance. These unbeatable warranties are all part of our ongoing efforts to be Albany's most trusted source for wet basement solutions and more.
Call today to schedule your appointment with one of our waterproofing or masonry contractors! We offer emergency service as well as scheduled maintenance, and we always aim to disrupt your household routine as little as possible. At United Specialists Inc., your satisfaction is our number-one priority.