Foundation Repair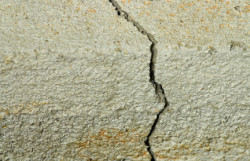 If your property is experiencing foundation deterioration, your whole building can suffer. After all, your foundation is quite literally the support system for your home. If you notice foundation problems such as cracks, slanting floors, or growing gaps in masonry, it's time to call in the foundation experts at United Specialists Inc. We're Albany's source for skilled and knowledgeable foundation repairs. Our foundation repair contractors have 40 years of experience in the industry, and we'll put everything we've learned in that time to work in your home. We have what it takes to get your foundation stable and sturdy again, whether you're facing foundation cracks, settling, or moisture-related problems. We put quality workmanship first on every foundation repair job, so call now to schedule the help you need! 

We'll take the time to fully examine your building and assess the situation before diagnosing the root cause of your foundation problems and coming up with a plan of action. While you might see issues with the foundation itself, there may also be other signs in your home that you need foundation repair service. These include:
Visible cracks in the foundation
Cracked masonry, including stairstep cracks
Sloping floors
Sagging roof
Drywall cracks (walls and ceiling)
Cracks in floors
Sticking doors or windows
Gaps between chimney and house
Gaps between walls and ceilings or floors
Drywall nails popping out
Contact United Specialists Inc. right away if you see any of these problems, because they may be a sign of larger foundation issues. We'll respond promptly and come out to evaluate the site as soon as possible. Foundation damage can lower your property value and make your building unstable and unsafe. You can trust our bonded and insured professionals to give you a sturdy, healthy, and safe building once more. 
Foundation Crack Repair
Foundation cracks compromise the stability of your foundation, leading to structural damage over time. They also allow moisture, insects, and possibly even vermin into your building. United Specialists Inc. offers foundation repairs that include strengthening your foundation by sealing cracks—and making sure they stay sealed for years. Plus, as a basement and foundation waterproofing business, we'll ensure that moisture isn't getting in where it shouldn't. You can expect quality results when you entrust your foundation crack repair to United Specialists Inc. 
Comprehensive House Foundation Repairs
In addition to crack repair, we're able to repair foundation walls in a more comprehensive fashion. Depending on your specific circumstances and needs, we might use tactics including: 
Wall resurfacing
Carbon fiber reinforcing
Masonry pilaster installation
Construction of new inner walls
Complete wall replacement
The key for us is to carefully and accurately determine which method is best for your situation—and for your budget. For instance, complete wall replacement, while effective, requires exterior excavation, and thus isn't as affordable a solution as other tactics might be. Regardless of what repair method our foundation experts choose, you can expect our team to do exceptional work. As a Bethlehem Chamber of Commerce–affiliated business, we have a track record of satisfying our customers. We care about your happiness with our work and with your safety and security inside your building. For your added protection, we stand behind our services with substantial warranty packages. We'll be happy to tell you more about your house foundation repair and warranty options when you call. 
Contact United Specialists Inc. today to schedule your appointment with one of our foundation repair contractors! We'll work hard to address your foundation issues at their source and ensure that they don't recur. We'll be pleased to offer you a free cost estimate for the services you need, and we're confident you'll find our prices to be reasonable and competitive for the Albany area. We're the company to trust for quality in the region. 
Foundation Contractors
Foundation Contractor
Concrete Foundation Repair
Foundation Repair Companies