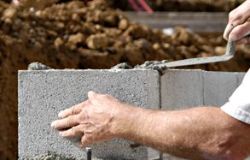 Do you have foundation problems that are threatening the stability of your home? Are you tired of dealing with basement flooding every time it rains? Are you interested in installing a sump pump in your basement? For these and other needs, United Specialists Inc. is standing by to take your call. We're bonded and insured contractors specializing in basement waterproofing, foundation repair, drainage system installation, and related services. We have 40 years of experience in our industry, and we strive to provide some of the highest quality service you'll find in and around Albany. At the same time, we offer rates that are reasonable and competitive for the local area. Contact us now to learn more! 
Basement Waterproofing
Foundation Repair
Bonded & Insured
In Business Since 1973
Emergency Help Available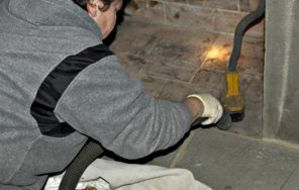 Since 1973, we've helped Albany-area homeowners keep their homes structurally stable and basements free from unpleasant and unhealthy moisture problems. Our service area includes Clifton Park, Latham, Delmar, Loudonville, Niskayuna, and much of the surrounding area. Whether you require help waterproofing a basement or crawl space or installing a sump pump, we'll respond promptly and work hard to give you just what you need. Our waterproofing and masonry contractors will call on our extensive experience to ensure that you're satisfied with your results.
Our commitment to quality workmanship and great customer service sets us apart from other Albany-area businesses offering basement and foundation waterproofing and repair services. We'll do our utmost to minimize your inconvenience while we're finishing your job; you won't even have to leave the house while we're working. Once your basement sump pump is installed, or your foundation problems are resolved, we protect you by standing behind our work with comprehensive warranty plans. Unlike some other waterproofing and masonry contractors in the region, we offer emergency services. We'll be there when you need us.
Call today to get more information about our services, and to get a free cost estimate! We'll guide you through the process of foundation repairs, drainage installation, or basement, foundation, or crawl space waterproofing. Thanks to our knowledge, skill, and experience, you're in great hands. 
United Specialists Inc. is bonded and insured. We are proud to be members of the Bethlehem Chamber of Commerce.